Originally called International Working Women's Day, for over 100 years the 8th of March has been celebrated in recognition of role of women and their contributions to society.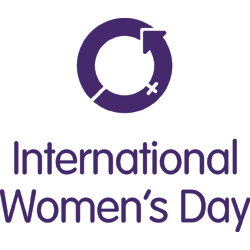 While women comprise 45% of the workforce in the European Union alone, still too many workplaces are designed with the male worker in mind.
EU-OSHA says a 'gender sensitive' approach to health and safety in the workplace is needed to make the working lives of women healthier, safer and more productive, which, falling in line with their current campaign, includes measure to make work more sustainable for an ageing female workforce.
#BeBoldForChange
In terms of health and safety as a career path, we have long seen the industry dominated by men. Research carried out by SHP magazine has revealed that women have not always been faced with a 'level playing field' with men in the health and safety industry - with typical barriers faced such as pay inequality, reduced career development opportunities and a glass ceiling.
However, women in the industry are definitely making their mark in the modern workforce. In breaking into the industry, good advice would be to drop an approach which reeks of box ticking simply for compliance purposes and rather seek to empower, influence and educate the workforce in a behaviour-based safety (BBS) approach.
Listening to employees and involving them in the decision-making process will improve general safety in the workplace and while technical ability is a job essential, a softer skill-set can also be very powerful in this setting with the 'carrot' yielding better results than the 'stick'.
Brenig Moore, Technical Director at Astutis commented:
"We have witnessed a marked rise in the number of women opting for our accredited courses for entry into the health and safety profession. These are reassuring stats which ultimately make for a well-rounded profession. Women in health and safety should feel they are able to compete on a level playing field despite the historical male domination of the role. I am pleased to say that we have some of the best female consultants and trainers in the industry at Astutis who bring enthusiasm, professionalism and outstanding technical ability to the team - each of whom would reinforce that health and safety is a rewarding career choice for everyone.'