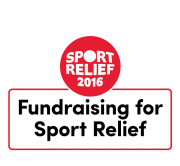 Last week, staff at Astutis supported Sports Relief by taking part in a step challenge. Working in teams, everyone monitored their daily steps throughout the course of the week, pledging to walk the recommended 10,000 steps a day. The week was rounded off with a health-themed fundraiser where the total number of steps was revealed - a massive 1,481,751 steps were achieved in total and a "healthy" £100+ was raised for the Sports Relief.
Over the course of the week, staff at Astutis were motivated to increase their daily steps and which in turn, prompted everyone to get up from their desks when possible and walk to talk to someone in person rather than send emails or phone. The benefits of active employees have far outweighed the negatives.
Steve Terry, Managing Director comments:
"We have noticed that everyone was more motivated with great team spirit and this has created a more harmonious vibe in the office and produced a more productive workforce."
Health and Wellbeing at Work
With many people spending most of their day in work, workplace wellbeing is becoming an increasingly important factor to consider while living a healthy lifestyle.
More and more employers are recognising the importance of promoting a healthy lifestyle. Early efforts to encourage employees to partake in healthier behaviours can not only improve the quality of lives, it can help ensure a productive and efficient workforce, lower the number of sickness days and create a happy environment, boosting morale. Organisations need to place health and wellbeing as an important strategic objective.
6 tips to ensure you and your colleagues are performing at their best
1. Eat a healthy breakfast: What you eat for breakfast plays a major part on how you function for the rest of the day. Eating a healthy breakfast rich in protein, fat and vitamins will lead to higher energy throughout the day, improved memory and concentration, lower cholesterol and healthy weight management. Be careful of cereal bars and flavoured coffees however, as they often come with high amounts of hidden sugar.
2. Stay hydrated: It is important to consume enough fluid to stay hydrated and healthy, particularly when working under heat stress conditions. Not drinking enough water can cause severe headaches, dizziness and tiredness, leading to poor job performance and a higher risk of accidents. Aim to drink between 8 and 10 x 200ml glasses of water a day.
3. Get your 5 a day: A healthy diet is the best preventative measure to major illness. While it's easy to be tempted by the vending machines and biscuit tin at work, studies have shown that those who binge eat and have high sugar diets are less productive, more tired and at an increased risk of chronic disease such as heart disease and diabetes. Ditch the junk for healthy alternatives such as fruit, nuts and yoghurt and ensure your diet is rich in vegetables, lean protein and healthy fats.
4. Sleep: A lack of sleep can greatly impact the quality of your work by affecting your concentration, memory, decision making and reaction time. It also has a significant impact on general health, with research showing that a lack of sleep puts you at risk of heart disease, obesity, diabetes and stress. Make sure you get a good 8 hours of uninterrupted sleep each night to ensure you are always alert and performing at your best.
5. Exercise: There's no getting away from it, exercise is the miracle cure we've always had but neglect. Overwhelming evidence has shown that regular exercise can reduce the risk of major illnesses such as heart disease, stroke, type 2 diabetes and cancer by up to 50% and lower your risk of early death by up to 30%. What's more, is can also boost self-esteem, mood, sleep quality and energy, as well as reducing your risk of stress, depression, dementia and Alzheimer's disease. Try and factor in 150 minutes of exercise into your schedule over the course of the week, this can include going for walks during your lunch break, taking the stairs instead of the lift, cycling to work or even taking to a fitness class.
6. Work-life balance: Stress related ill-health is one of the main causes of sick days. The general acceleration of the pace of life, work intensification, constant time pressure, multitasking and the need to learn new things are just some of the factors that leaves people vulnerable to mental health problems such as stress and depression as well greatly impacting personal relationships. It also has major costs to organisations; recent research estimated the annual cost of work-related ill health to Europe to be €617 billion, CA$2.9 billion to Canada, AU$5.3 billion to the Australian society and $200million to the United States [1]. Prioritising work and taking regular breaks by walking around the office and leaving your desk for lunch will help you monitor the time you are spending on tasks. Most importantly, allow for open communication between yourself and your colleagues so they can be made aware when work expectations become too much. Read more about work-life balance on the mental health website her [2].
References
[1] https://osha.europa.eu/en/tools-and-publications/publications/literature_reviews/calculating-the-cost-of-work-related-stress-and-psychosocial-risks
[2] https://www.mentalhealth.org.uk/a-to-z/w/work-life-balance