NEBOSH Oil and Gas Certificate Distance Learning Course South Africa
Please note: With Astutis you can take the NEBOSH Oil and Gas Certificate as an Incompany course only.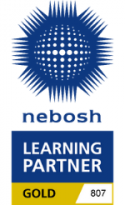 The NEBOSH International Technical Certificate on Oil and Gas Operational Safety is widely recognised as the leading health and safety qualification for the Oil and Gas and Petrochemicals industies. Get industry specific training with our Distance Learning course - access to a classroom in South Africa no longer needs to be a barrier to learning.
Study for the NEBOSH Oil and Gas Certificate from Home in South Africa
The distance learning course from Astutis is ideal if you:
Need very flexible study options.
Are an indepenent and motivated learner
What's included in my NEBOSH Oil & Gas Certificate Distance Learning?
The NEBOSH International Technical Oil and Gas distance learning course will give you access to Astutis course materials and resources on the 5 elements of this qualification as downloads. There are additional resources you will be able to access easily for further study .
Distance learning lets you benefit from:
Years of experience of our in-house team of learning designers and NEBOSH trained course tutors.
The chance to fit your studies around existing commitments and learn independently.
Accessing your course via a range of mobile devices.
What is included in my NEBOSH Oil & Gas Certificate distance learning course?
The Astutis distance learning course includes all the learning materials you will need for all 5 elements of the qualification ­ which you will receive via downloads from the Astutis resources area.
You will have access to the same comprehensive materials we provide in a classroom-based learning environment, with additional resources suggested at the click of a mouse:
Online course materials - 5 elements to access online and offline
Access to an experienced oil & gas tutor for support
Exam advice and support
Revision pack
Exam questions with suggested answers
Mock exam - marked and feedback provided
Access to Astutis resources area
You can benefit from the years of experience of our in-house team of learning designers, NEBOSH trained course tutors and administrators whilst fitting studies around existing commitments.
Maximise your chances of success
All of our team have years of experience in providing NEBOSH accredited training in the UK and globally working with companies in all sectors. Astutis consistently achieves pass rates well above industry averages.
Astutis offers an excellent customer service for every aspect of your course with NEBOSH trained advisers, we are able to expertly guide you every step of the way.
Achieving the NEBOSH International Oil and Gas Certificate via distance learning will give your career a boost, opening up doors to employment opportunities in South Africa and further afield.