News
The place to stay-up-to-date with industry developments as well as behind-the-scenes happenings at Astutis.
Originally called International Working Women's Day, for over 100 years the 8th of March has been celebrated in recognition of role of women and their contributions to society.
Astutis will be attending the North Africa Petroleum Exhibition & Conference (NAPEC) alongside our African partners Eurl GESTS at the Oran Convention Centre, Algeria, on 21-24 March 2017.
OSHA has recently outlined new provisions for the electronic submission of data recording for injury/illness in workplaces.
OSHA has recently issued Recommended Practices for Anti-Retaliation Programmes to assist employers in creating workplaces where workers do not feel uncomfortable in voicing their concerns for fear of retaliation or retribution.
In a recent South African Parliamentary Committee meeting, the Labour Department performance self-assessment of 50% has been described as 'depressing and unacceptable'.

Positive worker welfare schemes that are present in the construction industry in the UAE have been highlighted at a recent meeting of health and safety professionals in the region.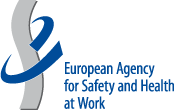 With an ageing and shrinking workforce, how do EU countries meet the challenges of health and safety at work? EU-OSHA has released an interactive visual presentation of the key findings of its research...
Astutis has teamed up with leading Quality Assurance service provider, Intertek, to provide NEBOSH accredited training to organisations in Abu Dhabi.
Intersec 2017 was again hailed a success. MD Steve Terry and head of the new Dubai office, Alastair Park were delighted to meet so many current and future delegates on our new, bigger stand at this year's event.
The National Examination Board for Occupational Safety and Health (NEBOSH) has launched an exclusive Alumni association for holders of its Diploma qualifications. With a range of exclusive benefits designed to help further professional development, alumni will be able to stay ahead of the latest health and safety thinking, advance their careers and network with peers.
Find out how we can help your company