NEBOSH International Diploma Distance Learning Course in Nigeria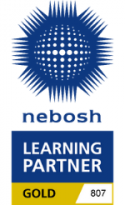 The NEBOSH International Diploma is widely recognised in Nigeria and overseas. As many as 10,000 NEBOSH examinations have been taken in Africa over the past year. Keep up with the competition with our Distance Learning course - access to a classroom no longer needs to be a barrier to learning.
Study for the NEBOSH International Diploma from home in Nigeria
What's included in the NEBOSH Diploma distance learning
This fully supported and very flexible learning experience provides you with everything you need to pass the NEBOSH Diploma. The 3 year license provides:
Easy to use and full colour digital materials with built-in navigation that can be downloaded
Support to advise you throughout from a NEBOSH Diploma tutor
In-depth guidance from our digital resources centre: web links, exam questions
Discussion forums - share ideas with fellow learners and get your questions answered by tutors
Online technical support (from enrolment to certificate) from our e-learning team
Confidence with exam preparation, a mock exam with constructive feedback
10 NEBOSH Diploma revision webinars
There will be a webinar on Unit DNI which will provide a briefing with guidance on the practical assignment in Unit DNI.
Purchase 'per unit' is available for maximum flexibility
What is included in my NEBOSH International Diploma Distance Learning Course?
The Astutis distance learning course includes all the learning materials you will need for all 4 units of the qualification ­ which you will receive via downloads from the Astutis resources area.
Unit DNI is offered free when purchasing units IA, IB and IC. Revision and exam support materials and the offer of carrying out a practice exam are also included.
Astutis' 10 NEBOSH Diploma webinars
As part of your NEBOSH Diploma course, our webinars complement your revision and are an ideal way to help you prepare for your exams. Re-cap on the more challenging topics covered in Units A to D and review exam questions in a live webinar classroom experience led by our experienced tutors who are also NEBOSH Diploma Examiners.
Maximise Your Chances of Success
All of our team have years of experience in providing NEBOSH accredited training in the UK and overseas and have vast cross-sector work experience. Astutis consistently achieves pass rates well above industry averages.
Astutis offers an excellent administration and course support service for delegates throughout their study and with NEBOSH trained advisers, we are able to expertly guide you every step of the way.
Achieving the NEBOSH International Diploma via distance learning in Nigeria will give your career a boost, opening up doors to employment opportunities across Africa, the Middle East and further afield.