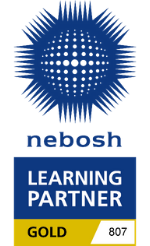 We're celebrating! We're delighted to announce Astutis has been awarded Gold Learning Partner Status from NEBOSH - the world's leading accreditation body for the health and safety industry.
NEBOSH launched the new learning partner programme as a quality assurance scheme. It's a way to help people recognise the learning providers that go above and beyond in their delivery of NEBOSH courses.
Achieving Learning Partner Gold Status with NEBOSH means that Astutis has exceeded in six learning excellence principles:
Learner expectations
Learning environment
Quality of course materials
Qualified tutors
Learner support
Delivery evaluation
Going the extra mile is one of Astutis' key values. It helps us make sure our worldwide customers achieve the best results in their health and safety course. And it helps us develop confident HSE professionals who can deliver the very highest Health and Safety standards in their company.
Steve Terry, Managing Director of Astutis, is thrilled at receiving gold status from NEBOSH. He feels it reflects the high priority the company puts on quality tuition, innovative delivery and excellent learner support. He said:
"This achievement is exciting news. The NEBOSH Learning Partner Gold Status is only awarded to providers who greatly exceed learning excellence principles. We are extremely proud that NEBOSH has chosen Astutis to represent their global best practice programme."
NEBOSH Chief Executive, Ian Taylor, congratulated Astutis on its "amazing accomplishment" in attaining such a prestigious quality mark for learning excellence and is looking forward to a growing partnership between the two organisations. He added:
"NEBOSH is celebrating its 40th anniversary this year. Having partners like Astutis is essential to achieving our goal of delivering the very highest quality learning to people taking NEBOSH qualifications and continuing our success for many more milestone anniversaries."