How long does the NEBOSH International Diploma take to complete?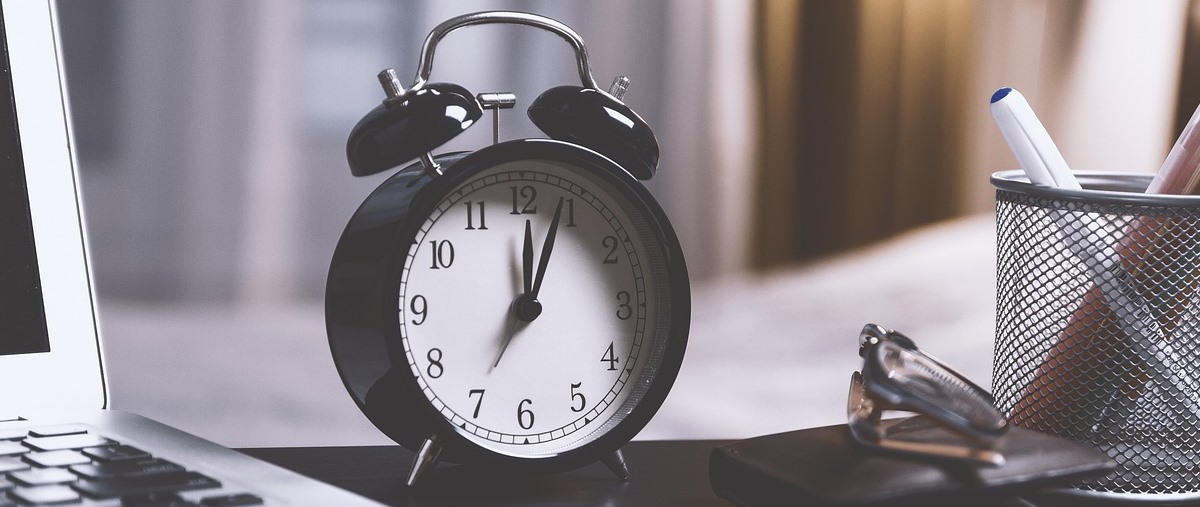 For the most up to date info on how long it takes to complete the NEBOSH International Diploma, visit our blog here - https://www.astutis.com/astutis-hub/blog/how-long-does-nebosh-diploma-take
If you're thinking about taking your NEBOSH International Diploma, one of the things you'll be considering is how quickly you will be able to achieve it.
Many learners take on the course believing that they can achieve it in a year. While this may be the case for some, the reality is that most people who take on the NEBOSH International Diploma have to fit their studies in around other things, such as work.
How long it actually takes you to pass each unit of the course will largely depend on your daily commitments, the amount of hours you put into studying, and the learning method you choose to take your course. To be successful in the NEBOSH International Diploma, you'll need to be prepared to sacrifice time spent on other things.
NEBOSH allows you 5 years to pass each unit of your NEBOSH International Diploma. You will have two chances each year to register for an assessment. Due to the vast amount of content in each unit, we always recommend that you focus on sitting 1 exam at a time.
For more details on how the NEBOSH Diploma assessments work, you can visit our Exam Hub here.
The NEBOSH International Diploma requires a total of 466-500 study hours. This is broken down into 'taught hours' and 'private study' hours.
Taught Learning Hours
The NEBOSH International Diploma has a minimum of 180-200 taught hours. Taught hours are, as you'd expect, the hours spent studying course materials either via an online course or via our virtual classroom.
Online courses are the most flexible. They'll contain all of the study material you need to fulfil the required hours of study, but when you actually study them, and how long it takes you to complete them all, is up to you. Ideally, you'll need to spend 1-2 hours a day studying, and more on the weekend. If you can't factor in that time, it may take you longer to feel confident enough to sit your exams.
Most course providers will give you a limit as to how long you have access to your course materials for, so make sure you check with them before you purchase.
Virtual learning taught hours are usually spread out across 6 weeks over the course of 12-18 months. Each teaching day will last approximately 8 hours.
Self-study Hours
You're recommended to spend around 144 hours carrying out your own private study. Private study hours are the recommended number of hours you should spend doing additional research and background reading around a topic.
These private study hours are essential to build the amount of knowledge needed to pass the exams. It involves everything from reading journals, whitepapers and websites, to attending webinars and watching videos.
With an online course, you'll find all the additional resources you need to carry out this research. It'll contain links to useful websites, journals, videos, and activities for you to practice what you've learned.
With virtual courses, you'll be given a digital set of course materials which you can download and read through. Your tutor will be able to guide you as to where you can find additional resources, however you'll have to go and retrieve it yourself.
Assessments
The NEBOSH International Diploma for Occupational Health and Safety Professionals (2019 syllabus) has 3 assessments, one for each unit.
The assessment for Unit ID1 is split into 4 sections:
Scenario based questions (150 marks)
Workplace activities (150 marks)
Reflective tasks (150 marks)
A short research project (150 marks)
You will have 6 weeks to complete your assignment and submit it to the NEBOSH online portal. We recommend you spend at least 60 hours on your assessment, which equates to around 10 hours per week.
Units ID2 and ID3 are each assessed with a case-study and scenario based questions.
You will have 4 weeks to complete each question paper and submit it for marking. We recommend you spend at least 40 hours on each paper (around 10 hours per week).
The assessment is worth 600 marks and you need to achieve at least 50% to pass.
Each assessment is completed electronically and submitted through the NEBOSH exam portal. You'll have between 4-6 weeks to complete your assessments, and will have a dedicated start date and submission deadline.
Learners will be required to attend a virtual closing interview in the form of a professional discussion with a NEBOSH representative. There will be a discussion following each assessment, and you will be given the chance to book a slot for this accordingly.
This will involve discussing your submission with a NEBOSH representative, verifying your identity and confirming the work as your own. The discussions will be approx 45 minutes.
Take your NEBOSH Diploma course online
Build a successful long-term career and gain professional recognition in health and safety with our online course
With our NEBOSH Diploma online course you can learn when and where you want, on your computer or mobile device. This interactive NEBOSH Diploma course helps you pass the exams with tutor support, revision webinars and mini mock exams.
Find out why you should take our NEBOSH Diploma online course