The National Examination Board for Occupational Safety and Health (NEBOSH) has launched an exclusive Alumni association for holders of its Diploma qualifications. With a range of exclusive benefits designed to help further professional development, alumni will be able to stay ahead of the latest health and safety thinking, advance their careers and network with peers.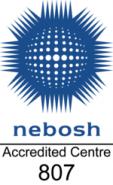 The Alumnus was launched at an inaugural CPD event, held in November 2016 and featuring a presentation from Professor Tim Marsh who is a world-renowned authority on behavioural safety. The event was attended by 70 NEBOSH alumni, and described by one as the best he had ever been to, giving Alumni members an opportunity to network with HSE professionals from other sectors, as well as to enjoy the presentation covering the practicalities of implementing behavioural safety programmes.
Full Alumni benefits include:
more tailored CPD events
a biannual journal examining the latest health and safety research
online and face-to-face networking opportunities
access to an information portal featuring a wealth of original health and safety content and expert articles
Alumni members can also participate in consultations to help shape the future of NEBOSH qualifications. Over 1,100 members have already signed-up to these benefits.
Brenig Moore, Technical Director at Astutis commented:
"Achieving a NEBOSH Diploma qualification sets the holder apart from the competition. Internationally-recognised and hugely respected in health and safety circles, those having achieved this pinnacle level qualification can command higher salaries when coupled with experience. A network of peers each holding a qualification of this stature is a huge step forward and will mean ease of information sharing and knowledge transfer among leaders in health and safety, and will result in improved standards of practice across the board."
With a total of over 17,000 NEBOSH Diploma holders globally, all are entitled to join the Alumni network, at no cost. The Alumni will further provide a forum for members to share their experiences and ideas with other health and safety professionals in a private 'members only' setting, via a password-protected portal.

Barry Wilkes, NEBOSH Director of Strategy commented:
"A NEBOSH Diploma is a clear sign that someone has attained a standard both colleagues and employers respect and recognise. Those who have the Diploma are part of a special global group of health and safety professionals. They've worked incredibly hard and we want to ensure that their efforts and status are properly recognised which is why we have created the Alumni. It is a way for this highly skilled and experienced group to continue to develop their knowledge, learn from each other, share ideas and forge international connections - making them even more valuable to the organisations they work for."
In time, NEBOSH plans to add further features to the Alumni, including careers advice, shaping the future of NEBOSH qualifications and further CPD events.

NEBOSH Diploma holders can register free by visiting https://www.neboshalumni.org.uk/.