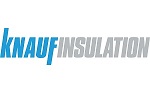 Knauf Insulation is a global leader in the manufacturing of insulation products and solutions. With more than 30 years' experience, they represent one of the most respected names in the industry, committed to meeting the increasing demand for energy efficiency in new and existing homes, non-residential buildings and industrial applications.
Knauf Insulation shows a strong and steady financial performance with a turner of close to €1.6 billion. They currently have over 5,000 employees in more than 35 countries and more than 37 manufacturing sites in 15 countries.
Goals
Working and managing a production driven company is, in itself, a challenge. However Knauf Insulation recently made it their mission to not only be recognised for its premium products, but also for its premium HSE culture in every area of the company, with minimum harm to both people and the environment, all by 2020.
This goal may sound ambitious, but if you're familiar with Knauf Insulation history, the announcement shouldn't come as a surprise - nor would be surprising if the company reaches some of this objectives before 2020.
To achieve their goal, Knauf Insulation has declared a plan to set off on a journey called HSE 2020 Road Map. HSE 2020 Road Map stands on 6 pillars; Leadership and Accountability, Behavioural Awareness, Training and Development, Risk Management, Performance Management and Learning Organisation.
"The HSE Road Map sets out the strategic milestones for progressing the HSE agenda in Knauf Insulation in the years to come. Good steady progress is being made in the areas of behavioural safety, however a lot of good work still remains to be done in terms of identifying and pro-actively managing risk, as well as in the area of managing change."
The first point of call was to equip the leadership team with the skills and knowledge to make the plans a reality. To underline the importance of Behavioural Awareness and Training and Development in HSE, Knauf Insulation commissioned Astutis to develop a training program to help them achieve their goals.
In particular, the training program was to:
Increase awareness of the importance of health and safety across the organisation.
Enable staff to identify and control hazard and risk in their respective plants.
Empower managers to be able to take steps to manage health and safety and install a change in attitudes and safety culture.
Reinforce local standards for operational compliance.
Challenges
With such a diverse and far reaching workforce, it was important to Knuaf Insulation that staff were trained in efficient and cost-effective method. It was essential for content to be tailored to address language barriers and made relevant to the different types of plants and environments across the 35 countries they operate in.
Working closely with Knauf Insulation, we developed a blended learning program which included a mixture of interactive online learning and classroom training led by experienced tutor Andrew Froude.
Training Delivery
Astutis tailored an IOSH Managing Safely blended-learning course specifically for Knauf Insulation's needs, targeted at those who are required to manage health and safety in compliance with both Knauf Insulation policy and best practice. IOSH Managing Safely is an internationally recognised risk management certificate which gives managers an understanding of the practical actions needed to identify and control risk in the workplace. The training was to be first given to every Plant Manager, before being rolled out to senior regional positions such as HSEEQ, Marketing, Sales and Managing Directors.
In early 2016, 15 Plant Managers completed the IOSH Managing Safely training. The course involved a mixture of self-study and tutor led training with a final workplace assessment on a topical issue at their respective plant as well as an exam.
Delegates were given access to Astutis' market leading online learning to complete in their own time. The online course includes videos, animations, interactive actives and end of module checkpoints to enable delegates to learn key health and safety topics in a vibrant and engaging manner. PDF notes were also made available for offline study.
The online element was supported by 3 classroom sessions at varying points of the course. The sessions were used to recap on the more difficult areas and ensure a full understanding of the learning outcomes. Each training session ended with a thorough debrief where the tutor led a discussion about the practical overlap of the course outcomes to their respective plant and country, helping to further reinforce the key topics in relation to their own working environment.
A further 16 delegates also completed IOSH Safety for Executives and Directors training. The course aims to provide learners with a completer understanding of their health and safety responsibilities and the moral, legal and financial benefits of proactive safety, health and risk management. Managing Director of KIEE, Regional Directors and Managers throughout Eastern Europe Region attended the one-day training session with final self-pledge towards improving their personal attitude in HSE.
Results
All participants successfully completed the IOSH Managing Safely program with a distinction, and to their delight, a very high % of achievement. Leonid Ababilov, Plant Manager of the Stupino plant in Russia, earned the highest mark in the final assessments with 100 % in the workplace assessment and 97 % in the multiple choice assessment. This was followed by Plant Manager of the Bernburg plant, David Liebermann, and Plant Manager of the St. Egidien plant, both from Germany.
Marian Tkac, Plant Manager of the Nova Bana plant, Slovakia, reported that studying health and safety, particularly the areas of hazardous agents, risk assessment and workplace and equipment safety, has helped staff become much more confident in leading and managing their plants.
At the end of IOSH Safety for Directors and Executive, the attending Managers were asked to come up with 3 commitments as part of an action plan which detailed how they will use what they had learned when they return to their job. New Managing Director for Eastern Europe Region, Mr. Radek Bedrna, has taken all of these commitments seriously, using the pledges as part of a personal target setting process that will be follow-up by Radek.
The combination of practical online learning, classroom training and open discussion was met with great success, excellent feedback and positive outcomes from all that attended.
Aiming for Zero
There is no one-size-fits-all approach to achieving better HSE culture overnight. It is a continuous journey that must be aligned with the organisations missions and visions (for more information see Sustainability report 2017). Leadership engagement and executive support are non-negotiable aspects of this journey and need to be the highest priority to achieve our target of zero harm.
Training staff in your company
If you have a group of staff that need health, safety or environmental training class or online, contact us.