News
The place to stay-up-to-date with industry developments as well as behind-the-scenes happenings at Astutis.
New Working at Height Guidelines are set for official launch at a Conference on the 10th of October 2016 at Bytes Conference Centre in Midrand.

IOSH (Institution of Occupational Safety and Health) and the UAE Ministry of Education have confirmed a joint working agreement to run a programme of activities for students and staff in educational establishments.
Astutis was joined by Kidney Wales for an Olympics themed fundraiser which saw them smash their £10k target...
The Ministry of Human Resources and Emiratisation has recently announced that all construction facilities within the UAE, with a workforce of 500 or more employees must appoint at least one Emirati occupational health and safety officer beginning in 2017.
Astutis set to expand its presence throughout the Middle East with a new office in the popular Dubai Knowledge Park.
The 2016 NEBOSH Jobs Barometer study reveals the growing demand for NEBOSH qualifications by employers when recruiting health, safety and environmental managers. SHE Managers can expect higher salaries with a NEBOSH qualification
Taking the stress and hassle out of financing your health and safety course in South Africa - Astutis has partnered with Eduloan to improve financial access to education. Read more...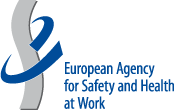 Healthy workplaces for all ages - safety at work is everyone's concern. It's good for employees and businesses. Find out more about EU-OSHA's new campaign today...
Science and Health and Safety – not necessarily two words you would expect to find in the same sentence. But in actual fact, this could not be further from the truth. Read how Science plays an integral part in securing the future of improved health and safety for us all...
World Day for Safety and Health and Work 2016 promotes the awareness and prevention of stress in the workplace. Read our 10 ways you can reduce stress at work.
Find out how we can help your company
Other learning options
Meet the Team
What Makes Us Different?
Working in Partnership
Course Delivery Options
Case Studies