News
The place to stay-up-to-date with industry developments as well as behind-the-scenes happenings at Astutis.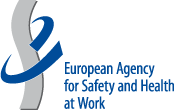 Healthy workplaces for all ages - safety at work is everyone's concern. It's good for employees and businesses. Find out more about EU-OSHA's new campaign today...
Science and Health and Safety – not necessarily two words you would expect to find in the same sentence. But in actual fact, this could not be further from the truth. Read how Science plays an integral part in securing the future of improved health and safety for us all...
World Day for Safety and Health and Work 2016 promotes the awareness and prevention of stress in the workplace. Read our 10 ways you can reduce stress at work.
The 2016 IEMA survey has revealed many positive points for sustainability and environmental professionals covering job satisfaction, salaries, skills development providing interesting results for this career.
The NEBOSH International Diploma course is now accredited by Saiosh as meeting the requirements for Technical Membership. Read more...
Astutis staff respond to the sport relief challenge and enjoy the benefits of being more active. Employee health and wellbeing is now a priority for organisations. Read advice on how to ensure your colleagues are performing at their best.
Astutis set to open online webinars to International students
4th Global Healthy Workplace Awards 2016 open for entries - apply now.
International Diploma results 25% higher than the average with Astutis.
Intersec 2016, the 4th consecutive show for Astutis, was again a huge success for the team. Read more...
Find out how we can help your company