News
The place to stay-up-to-date with industry developments as well as behind-the-scenes happenings at Astutis.
Join us at the upcoming Intersec Exhibition in the Dubai International Convention, 22-24 January
There's still time to put your opinion forward on the state and future of occupational health and safety in Canada...
Since it's launch in 2010, Saiosh has grown considerably - the 6,000 member-mark was surpassed by January 2016, and a demand was created for full-time staff (based in the Kloof office) as well as a dedicated CEO in the form of Neels Nortje...
Come and join us at the 6th UAE Annual Networking Conference at the Al Raha Beach Hotel, Abu Dhabi, 8th December and discover the latest developments, management strategies and innovations in health and safety...
Safety has emerged as a key issue for employees in the Oil and Gas sector according to a recent 'ideal employer survey' conducted by Rigzone online oil and gas portal.
Astutis welcomes our latest edition to our Middle East team, Jay Gabriel, based in our office in Dubai.
Data recently released by the Bureau of Labour in the US reveals a 'significant drop' in the 2015 rate of recordable workplace injuries and illnesses - representing a continuing decline over the preceding 13 years with the exception of 2012.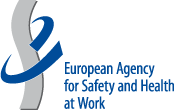 The European Agency for Safety and Health at Work (EU-OSHA) has identified a need for good quality data in order to better understand the business and economic costs of both good and poor occupational health and safety management.
The inaugural 'Hear and Now - Noise Safety Challenge' hosted by the U.S. Department of Labor's Occupational Safety and Health Administration and Mine Safety and Health Administration, in partnership with the National Institute for Occupational Safety and Health (NIOSH) has recently selected 3 inventors to be recognised for their contribution to reducing work-related hearing loss.
Find out how we can help your company