News
The place to stay-up-to-date with industry developments as well as behind-the-scenes happenings at Astutis.

Positive worker welfare schemes that are present in the construction industry in the UAE have been highlighted at a recent meeting of health and safety professionals in the region.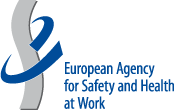 With an ageing and shrinking workforce, how do EU countries meet the challenges of health and safety at work? EU-OSHA has released an interactive visual presentation of the key findings of its research...
Intersec 2017 was again hailed a success. MD Steve Terry and head of the new Dubai office, Alastair Park were delighted to meet so many current and future delegates on our new, bigger stand at this year's event.
The National Examination Board for Occupational Safety and Health (NEBOSH) has launched an exclusive Alumni association for holders of its Diploma qualifications. With a range of exclusive benefits designed to help further professional development, alumni will be able to stay ahead of the latest health and safety thinking, advance their careers and network with peers.
The CCOHS and OHCOW have joined forces to create a new app, 'AirAssess', that will help workers reach solutions for poor indoor air quality in their place of work...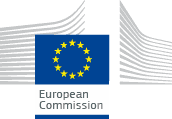 The European Commission is taking action to promote occupational safety and health in the EU.
Natasha Thomson brings over 10 years' experience of supporting and developing learner skills to the Astutis team. As a dedicated online tutor, she is ideally placed to provide specalist support to online and distance learners...
MOHRE (Ministry of Human Resources and Emiratisation) has introduced a new mandate requiring companies with 15 or more employees to submit a 'labour injuries report' with totals of 2016's fourth quarter...
OSHA has issued a new rule which will dramatically reduce workplace exposure to beryllium, a strong, lightweight metal used in the aerospace, electronics, energy, telecommunication, medical and defence industries....
The Bureau of Labor Statistics (BLS) has released its' Census of Fatal Occupational Injuries Summary, 2015 - and it doesn't all make for great reading. Download our easy-to-follow infographic which covers the key findings...
Find out how we can help your company