News
The place to stay-up-to-date with industry developments as well as behind-the-scenes happenings at Astutis.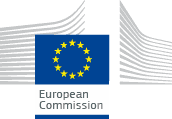 In the context of the evaluation of the four EU agencies under the remit of DG Employment, the EC has launched a public consultation in it's work to make EU workplaces safer, healthier and more productive.
Head of Astutis Middle East Office, Alastair Park takes to the (open) water in Dubai charity swim.
OSHA has recently launched its' 'Safe and Sound Campaign', an initiative which urges employers to review their safety and health programmes and reduce workplace injuries and deaths.
March 2017 marks the first National Ladder Safety Month in the U.S.
New Website Offers Free Information Aimed at Bridging Gaps in Workplace Health and Safety - the CCOHS (Canadian Centre for Occupational Health and Safety) has recently launched the Gender, Work and Health web portal aimed at helping to bridge the gap between gender, sex, and health, and their impact on the workplace.
Originally called International Working Women's Day, for over 100 years the 8th of March has been celebrated in recognition of role of women and their contributions to society.
Astutis will be attending the North Africa Petroleum Exhibition & Conference (NAPEC) alongside our African partners Eurl GESTS at the Oran Convention Centre, Algeria, on 21-24 March 2017.
OSHA has recently outlined new provisions for the electronic submission of data recording for injury/illness in workplaces.
OSHA has recently issued Recommended Practices for Anti-Retaliation Programmes to assist employers in creating workplaces where workers do not feel uncomfortable in voicing their concerns for fear of retaliation or retribution.
In a recent South African Parliamentary Committee meeting, the Labour Department performance self-assessment of 50% has been described as 'depressing and unacceptable'.
Find out how we can help your company