News
The place to stay-up-to-date with industry developments as well as behind-the-scenes happenings at Astutis.
September 17-20 plays host to the CSSE Professional Development Conference 2017 at the World Trade and Convention Centre, Halifax, NS.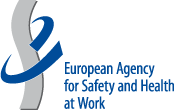 EU-OSHA has released a new infographic presenting (at-a-glance) 2016 key performance indicators (KPIs).
For years, workplace safety and the well-being or 'wellness' of employees have largely operated as independent functions in most organisations. However, more recently we have seen moves to integrate the two functions - health protection (safety) and health promotion (wellness).
The 'Covenant on Carcinogens' was signed little over a year ago between six European organisations. It aims to help companies prevent exposure to carcinogens in the workplace.
A-OSH Expo 2017 was the 4th consecutive show for Astutis, and again a huge success for the international team.
The 12-16 June 2017 marks the inaugural Safe + Sound week, a national US event aimed at raising awareness and understanding of the importance of safety and health at work programmes including management leadership, worker participation, and a 'systematic approach' to identifying and fixing workplace hazards.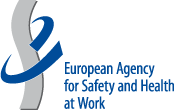 A recent pan-European report has been relased as part of a longer term research project aiming to develop an 'economic costing model' to establish reliable cost estimates...
The 7th to 13th May 2017 marks North American Occupational Safety and Health Week.
Astutis is pleased to announce that for the third consecutive year, we will be exhibiting at OSH Expo Africa later this month.
April 28th marks International Workers' Memorial Day (IWMD) and World Day for Safety and Health at Work.
Find out how we can help your company