News
The place to stay-up-to-date with industry developments as well as behind-the-scenes happenings at Astutis.
TüV Nord's safety seminar in Abu Dhabi covers "How Innovation can Redefine Health and Safety Concerns". Our Learning Experience Manager speaks on the current trends and future developments in occupational health and safety training. Read more on how companies can benefit from diverse learning methods.
Astutis Middle East is pleased to announce a new partnership with ENTEC, an award winning environmental consulting and training company based in Jeddah, KSA.
Two of the GCC's (Gulf Corporation Council) leading providers of training services, Astutis and TüV Middle East (Member of TÜV NORD Group) have agreed a partnership to increase the regions access to high quality, accredited online safety training.

NEBOSH Lead Tutor and Examiner Brenig Moore CMIOSH will be giving our learners in the Middle East a great opportunity to ask any questions in-person about the NEBOSH course they're completing.
Astutis has recently signed a partnership with Rigworld Training Centre to provide online training and classroom courses in health and safety to prospective learners.
Astutis would like to congratulate Absorb LMS in partnering with international business networking site, LinkedIn Learning as part of their Integrated Partner Program.
Astutis accredited online NEBOSH & IOSH course Learning Management System - Absorb benefits from a financial investment to improve the learning experience. Find out more .. .
The National Institute for Occupational Safety and Health (NIOSH) has teamed up with Workforce Tulsa to develop a new training programe. 'Developing Work Safety Skills' will help to promote workplace safety and health practices amongst young adults.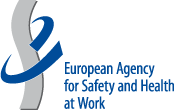 EU-OSHA is urging visitors to take a look at the area of their website featuring new and emerging risks (caused by innovative work process and new forms of work) in the workplace.
OSHA (the Occupational Safety and Health Administration) has recently revised its whistleblower complaint form which allows users to file agency complaints. Another option for retaliation complaints has been added.
Find out how we can help your company