IOSH Working Safely
Do You Need a Basic Health and Safety Course for Employees?

IOSH Working Safely is an essential short course for employees of organisations in any industry sector who need a grounding in health and safety.

It is an international safety certificate based on best practice and provides an awareness of general workplace hazards and focuses on why health and safety is important to the wellbeing of individual workers and those around them.
IOSH Working Safely Course Key Facts
Learning Methods
Online and In-company
Duration
IOSH recommend 6-9 hours of study
Modules
4 modules covering identification of hazards and improving safety performance
Assessments
Short multiple-choice online test
Short hazard-spotting activity
---
---
IOSH Working Safely course content
---
Why staff must work safely
The difference between hazards and risks
Hazard identification
The importance of safety performance within the workplace and how to improve it
The varied training style presents the relevant concepts and people can apply their learning using enjoyable and practical workplace examples and scenarios.
For more detailed information read the full IOSH Working Safely syllabus
Who is IOSH Working Safely for?
---
It is for all employees working in any size of organisation in all industry sectors.
Course assessment and IOSH certificate
---
There is a 10 question multiple-choice assessment and hazard spotting exercises at the end of the course. On successful completion of the assessment you will get an IOSH Certificate.
---
Explore our IOSH courses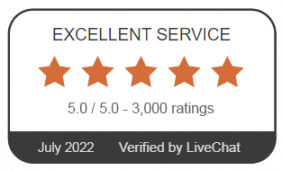 "Course gave plenty of information to take away. Good communication with instructor."
IOSH Working Safely delegate