IOSH Managing Safely
Health and safety training for responsible managers
Are you looking for a performance-boosting training program for your management team?
IOSH Managing Safely is the number 1 health and safety course for line managers. Trusted by hundreds of thousands of organisations around the globe, IOSH Managing Safely empowers learners to improve health and safety performance in their workplace.
IOSH Managing Safely Course Key Facts
Learning Methods
Online and In-company
Duration
IOSH recommend 16-24 hours of study
Modules
8 modules covering risk, accident investigation and reporting
Assessments
1 x short, multiple-choice online test
1 x practical risk assessment activity
---
---
IOSH Managing Safely Course Overview
---
IOSH Managing Safely is a market-leading awareness course for Managers, Supervisors and Team Leaders. It gives learners the skills and confidence to tackle everyday health and safety issues and improve performance in their workplace.
The course covers key concepts including health and safety regulation, management systems, ERIC SP, common hazards, and reporting.
Who is IOSH Managing Safely for?
---
IOSH Managing Safely is for anyone in a line management or supervisory role who is in charge of ensuring good health and safety within their team and workplace on a day-to-day basis. It's suitable for all organisations worldwide.
What does IOSH Managing Safely cover?
---
The course is split into 8 modules and covers:
Module 1: Introducing Managing Safely
Module 2: Investigating accidents and incidents
Module 3: Human factors
Module 4: Assessing risk
Module 5: Controlling risk
Module 6: Understanding manager's responsibilities
Module 7: Common hazards
Module 8: Measuring performance
Read the full IOSH Managing Safely syllabus here.
How is IOSH Managing Safely assessed?
---
Learners must complete two assessments to pass the course:
A multiple-choice, knowledge-based online test taken at the end of the course.
A practical, skill-based risk assessment task submitted within 2 weeks of completing the online test.
IOSH Managing Safely Study Options
---
We have a range of IOSH Managing Safely courses to suit your timescale and budget:
Online: our market-leading, interactive training. Ideal for individual learners or large groups of staff.
In-company/virtual: tutor-led training delivered virtually or at a location of your choice. Perfect for smaller groups of traditional learners.
---
Why is IOSH Managing Safely so popular?
---
IOSH Managing Safely helps create safe and healthy workplaces with the following benefits:
Reduced risk and greater productivity with fewer hours lost to sickness and accidents.
Improved organisation-wide safety culture and appreciation of safety measures.
Active staff involvement to improve health and safety in the workplace.
Enhanced reputation with customers and shareholders showing a dedication to the health and safety of workers and the public.
---
Buy Your Course Now
Globally recognised, an ideal first step
into health and safety management.
Shop securely online and get started today.
£365
€410
$438
AED1,609
R7,919
Online Learning
£595
€669
$714
AED2,623
R12,909
Virtual Learning
Choose how to learn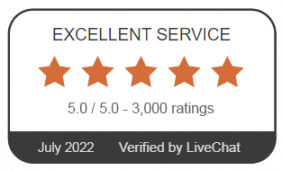 "The course is very well-run and the tutor was a pleasure to be taught by"
IOSH Managing Safely learner