NEBOSH International Diploma E-learning Course, Indonesia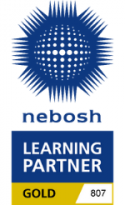 The widely recognised NEBOSH International Diploma is opening more doors to health and safety careers for professionals in Indonesia than other health and safety qualifications. Our e-learning course will allow you to improve your health and safety job prospects - wherever you are based.
NEBOSH Diploma Course Facts
Duration
NEBOSH recommend 475 hours of study
Units
ID1: Workplace health and safety principles
ID2: Controlling workplace health issues
ID3: Controlling workplace safety issues
Assessment
1 practical assignment and 2 case studies
Entry Requirements
NEBOSH General Certificate or 5 years of experience
If you have limited prior industry experience, you may wish to consider the NEBOSH International General Certificate in Occupational Health and Safety which will allow you to progress to the Diploma course.
See inside our NEBOSH Diploma online course
Who is the NEBOSH Diploma online course for?
---
Online learning (also called e-learning) provides a digital, engaging learning experience full of multimedia-rich content. It's ideal for learners who prefer a visual and practical learning style through videos, audio, animation, and interactive activities.
Our NEBOSH International Diploma online course is fully accredited and offers the same qualification as a classroom course.
How long is the NEBOSH Diploma online course?
---
You need to complete 335 hours of study plus 140 assessment hours to complete the NEBOSH International Diploma.
Astutis' NEBOSH International Diploma online course will provide you with 3 years access to course materials and support features, giving you plenty of time to complete the required learning hours at your own pace.
What equipment do I need to study?
---
Our award-winning LMS enables you to fit your studies seamlessly into your day. All you need is a desktop computer, laptop, tablet or smartphone and an internet connection, and you're ready to learn!
How is the NEBOSH Diploma online course assessed?
---
The NEBOSH Diploma takes a practical approach to learning and is assessed entirely through practical work and scenario-based questions.
ID1 is assessed with a practical assignment split into 4 sections:
Scenario based questions
Work based activities
Reflective statements
A short research project
Units ID2 and ID3 are assessed with case studies and scenario based questions.
You will have 4-6 weeks to complete your assessments and submit your work to the NEBOSH online portal. You should spend around 60 hours on your ID1 assignment and 40 hours on your ID2 and ID3 assignments.
Find out more about the NEBOSH International Diploma for Occupational Health and Safety Management Professionals assessments here.
---
Download course guide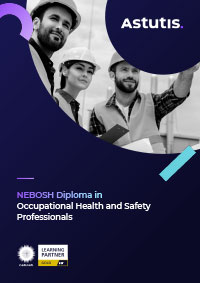 What's included in the NEBOSH Diploma online course?
---
Our NEBOSH accredited online course has everything you need to pass your NEBOSH Diploma and become a first-rate Health and Safety Professional:
24/7 access to materials on our award-winning LMS
Fully interactive multimedia online learning
Interactive activities that help test your understanding and develop your skills
Discovery learning techniques that help challenge your thinking
Fully optimised PDF course notes for online or offline study
ExamSmartTM and TrackSmartTM: study timetables and progress checks to keep you on track with your studies
Live, tutor-led webinars to help with more complex topics and your assessments
Access to our exclusive LinkedIn support group for help from other learners
Ongoing support from your own NEBOSH Diploma tutor
---
---
Winner of NEBOSH Diploma Best Student Awards
2015, 2016, 2018 and 2019
When and wherever you choose to study, the Astutis e-learning course is the most convenient, flexible and interactive way to achieve your NEBOSH International Diploma qualification in Indonesia.
See the quality of the materials for yourself with a free trial - get in touch today.