NEBOSH International Diploma Course
Want to Get Ahead in Health and Safety in India?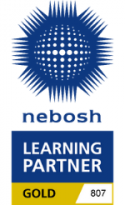 The NEBOSH International Diploma for Occupational Health and Safety Professionals (often called the NEBOSH Diploma) is a leading, advanced qualification for professionals. It replaced the NEBOSH International Diploma in Occupational Health and Safety in April 2021.
Based on best practice, the NEBOSH International Diploma provides a body of knowledge that helps improve workplace health and safety and advance the profession on a global scale.
What's covered in the NEBOSH International Diploma?
The NEBOSH International Diploma takes a risk management approach based on International best practice, including the International Labour Organisations (ILO) codes of practice. This is split into 3 units:
ID1: Workplace health and safety principles
ID2: Controlling workplace health issues
ID3: Controlling workplace safety issues
Who is the NEBOSH International Diploma course for?
The course is designed for those working in health and safety and looking to take their skills and knowledge to a higher level. You'll need to have completed the NEBOSH International General Certificate or have at least 5 years' experience before taking the course.
Why take the NEBOSH International Diploma qualification?
Achieving your NEBOSH International Diploma will set you apart as an industry professional.
As a qualified health & safety professional you have the expertise to reduce costs by preventing accidents and ill health of employees
You can demonstrate your professional qualifications with 'IDipNEBOSH' after your name
It is the first step to becoming a Chartered Health and Safety Practitioner (CMIOSH)
It meets the academic requirements for full membership of the International Institute of Risk and Safety Management (MIIRSM) and will let you progress to MSc programmes
For the full course syllabus, click here
NEBOSH Diploma Revision Webinars
Included in your NEBOSH International Diploma course are a series of 10 online revision webinars to complement your learning. An ideal way to help you prepare for your exams, the sessions will re-cap on the more challenging topics covered in Units A to D as well as review exam questions in a live webinar classroom experience led by our experienced tutors and NEBOSH Examiners.
Click for more information on the revision webinars.
We Have a Course that will Suit Your Learning Style and Budget
Astutis offers the NEBOSH International Diploma via the following learning methods:
A better qualified workforce means fewer lives lost, fewer injuries and greater protection from environmental damage. Holders of the NEBOSH International Diploma will demonstrate professional competence and a clear commitment to gaining a recognised health and safety qualification and improving standards in organisations in India.
Get in touch today about your NEBOSH International Diploma course.