---
IEMA Environmental Sustainability Skills for Managers
Upskill your leadership team in sustainability
The world needs to become more sustainable and that means changing the way we do business. The IEMA Environmental Sustainability Skills for Managers course provides an understanding of environmental sustainability principles and how they contribute to strategic and operational decisions.
Learners will discover how sustainability impacts the value supply chain, the importance of resource efficiency, and how they can improve environmental performance amongst their team and workplace.
IEMA Sustainability Skills for the Managers Course Facts
Learning Method
Online learning
Duration
IEMA reccommend around 20 hours
Elements
9 elements
Exam
1 online multiple-choice test
What is included?
6 months access to the full course
Exam registration and certificate
Ongoing tutor and technical support
Learner progress reports
---
Who is the IEMA Sustainability Skills for Managers course for?
The IEMA Sustainability Skills for Managers course is for supervisors and managers who need a better understanding of strategic sustainability principles to help drive change in their workplace.
They don't need to be working in an environmental role or have any other environmental sustainability knowledge or experience.
---
Why train your staff with the IEMA Sustainability Skills for Managers?
The course focuses on the overall strategic implications of sustainability. Your Manager's will have the knowledge and understanding to:
Manage and improve day-to-day sustainability performance on the ground.
Make sure their team is working in line with ISO14001.
Raise awareness and understanding of sustainable business amongst their team.
Report on sustainability performance and suggest new ways for improvement.
Contribute to the overall reduction of waste, saving on costs and resources.
---
What does the course cover?
IEMA Sustainability Skills for Managers builds on content from IEMA Sustainability Skills for the Workforce. It drills down into the finer details to give managers and supervisors the ability to drive change amongst their team.
The course is split into 9 modules and covers:
Risks and opportunities from environmental sustainability
Laws and other compliance obligations
Key environmental sustainability issues
Improving environmental sustainability performance
Drivers for change and barriers
Using data for performance improvement
Environmental sustainability across the value chain
Improving resource efficiency
Employees and sustainability performance
---
How is the course assessed?
The course is assessed with a 30 minute, multiple-choice test. It has 20 questions and is hosted by IEMA on their assessment portal.
The test needs to be completed within 28 days of completing the course. Results will be issued straight away and successful learners will receive their IEMA certificate through the post within 12 weeks.
Buy Your Course Now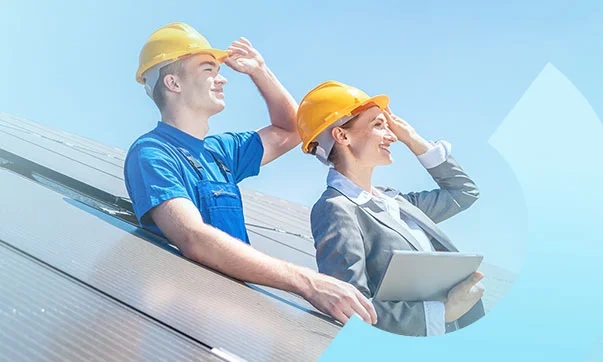 Effectively manage with an important focus on sustainability practice.
Shop securely online and get started today.
£255
€293
$320
AED1,174
R5,795
Online Learning
WHAT OUR LEARNERS HAVE TO SAY:
---