Health & Safety Online Learning
Our fully-supported NEBOSH, IOSH and IEMA online courses have everything you need to get you and your colleagues health and safety qualified without the travel.
Smart design
---
Our award-winning LMS helps inspire learning and supports business productivity. Fit your studying easily into your day with on the go access - both online and offline - on any device.
Our online courses are created by our team of cutting-edge learning/graphic designers and industry experts to make sure you can learn, communicate and apply your learning with confidence.
Better learner engagement
---
Feel empowered to tackle modern-day challenges with our upbeat, engaging, and fully immersive learning experiences. Discover a world of information in our digital hub, develop new skills with interactive activities, and collaborate with others in our learner groups.
Community learning
---
Our exclusive LinkedIn support groups allows you to communicate and collaborate with professionals around the world. Participate in group discussions, learn how others are tackling health and safety in their workplace, and take advantage of career insights and recommendations.
Reporting and analytics
---
Want to monitor the progress of your learners? If you're training a large group of staff, our reporting and analytics features will give you all the data you need to make smart, actionable decisions. Access essential insight into learner activity, progress, competencies and assessment scores.
Bespoke online training for your team
---
Our online courses make it easy to train multiple members of staff with minimal disruption to day-to-day activities. Our customised online courses help companies achieve their training objectives by providing relevent, effective health and safety training on scale.
Popular Online Courses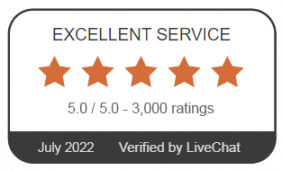 It was a good experience and gave me a lot more information on H&S than I previously had.
IOSH Working Safely online learning delegate