NEBOSH International Certificate E-learning Course in Germany
Looking for a Flexible and Engaging NEBOSH International Certificate Course?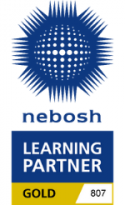 The number of people achieving NEBOSH qualifications in Germany is on the rise and the International Certificate course is currently the most sought after.
If you too are looking to achieve this industry recognised qualification, you don't need to travel to a far-away classroom location ­- study at your convenience with our interactive e-learning course.
If you are seeking a broad introduction health and safety course in Europe but can't attend a classroom course, get in touch to see how you could benefit from our interactive NEBOSH IGC interactive E-learning course.
What's in the Online NEBOSH International Certificate?
This interactive online IGC gives you an easy-to-use e-learning experience with everything you need to pass the NEBOSH Certificate including on-going tutor support. The 12 months' license offers:
Your online NEBOSH Certificate tutor to offer you 1 to 1 support via email or phone
An introductory webinar to help you get the most out of your course, plus 4 x 1-hour exam webinars covering exam tips and how to complete your practical assessment
Interactive multimedia activities using video, audio, webinars, animations, workplace examples to practise your learning
Stay on track with progress checks and instant feedback
Confidence with exam preparation, exam question practice with constructive feedback
Online technical support (from enrolment to certificate)
Discussion forum to share ideas with IGC learners and get your questions answered by tutors
Astutis IGC is an interactive and online learning solution, perfect if you want to study in your own time but also want ongoing tutor support and interaction with other learners.
NEBOSH Certificate Online support webinars
The webinars are led by our Online Tutor and cover:
Webinar 1 - online course features and how to get the most of out of the course
Webinar 2 - NEBOSH exam style questions and example answers
Webinar 3 - guide to managing the exam day plus last minute revision help
Webinar 4 - advice on how to approach the practical assessment
Watch our NEBOSH Certificate online course video
Online training for numerous staff in your company
If you have a number of staff that need to do the NEBOSH International Certificate online, we can offer in-company training at an attractive price. You will have access to online reports on staff progress . Get in touch today to see how you could benefit from training your staff at your organisation.