Emerging risks: act today for safer workplaces tomorrow
EU-OSHA is urging visitors to take a look at the area of their website featuring new and emerging risks (caused by innovative work process and new forms of work) in the workplace.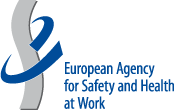 The rapidly changing face of todays workplace means that topics covered include worker's safety and health in green jobs, managing nanomaterials in the workplace and developments in ICT and digitalisation of work.
Brenig Moore, Technical Director at Astutis commented:
"The dynamic nature of marketplaces, together with the pace of change, mean that both work and workplaces are constantly adapting with new processes, technologies and changes in the labour market. This means that organisations need to anticipate and adapt to these changes to ensure the safety and health of their workforce. EU-OSHA's foresight work is to be welcomed and businesses should ensure that they have the appropriate strategies in place."
Its 'foresight projects' examine the future of work and how associated changes could affect matters of health and safety. The resulting research is intended to assist both experts and policy-makers in finding new ways ensure a better future for workers in Europe.
You will also find expert discussion papers in this section, which includes topics on robotics, performance-enhancing drugs, crowdsourcing, 3-D printing and monitoring technologies.
New and emerging risks are anticipated and analysed through EU-OSHA's European Risk Observatory.