Work–related accidents, ill-health and fatalities have long been shown to have considerable cost-implications for businesses and individuals alike.
However, putting a monetary figure on the results of such suffering (tangible and intangible) has been a source of much debate for decades.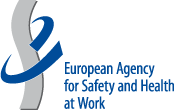 EU-OSHA taken the first step to estimating the Europe-wide costs of work-related health problems, accidents and deaths in evaluating the quality and comparability of the available data that can be used to determine those costs, in a recently released report 'Estimating the cost of work-related accidents and ill-health: An analysis of European data sources'.
For the purpose of the report, stansardised case templeates were created covering each category of work-related ill-health - including accidents at work and other health problems which awere (partly) caused or aggravated by work. Health problems in which the occupational factor is the single or the most important cause were also identified as 'occupational diseases'. The following 4 main categories were used:
accidents at work
occupational diseases
work-related diseases
presenteeism
The report itself has been produced as part of a longer term research project aiming to develop an 'economic costing model' to establish reliable cost estimates and contains country reports describing the available data sources relating to the number of cases and costs in each country.
Although a lack of robust and reliable data in this area has been identified, the report's authors suggest methods that would allow for a partial estimation of costs to be made.
Further reading