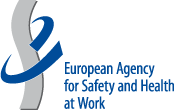 The European labour force is shrinking and ageing. For the past twentry years, the official pension age has been rising across Europe, although this does not necessarily equate to people actually working to these higher ages. Many workers still leave the labour market well before reaching the official pension age; in many countries the employment participation of older workers is relatively low with many workers thinking they will not be able to do their current job when they are 60 years old.
Supporting the 'Healthy Workplaces for All Ages Campaign' 2016-17, the European Parliament pilot project on health and safety of older workers, 'Safer and Healthier Work at Any Age – occupational safety and health (OSH) in the context of an ageing workforce', was initiated and financed by the European Parliament and conducted by EU-OSHA under direction from the EC.
Its aim was to look at ways to improve health and safety at work set against a backdrop of the challenges of an ageing labour force with the aim of assisting crucial policy development. The research offers a comprehensive overview of issues related to ageing, work, and OSH and an analysis of policies and initiatives addressing the ageing of the workforce across the various countries of Europe, grouping together like nations into 'country clusters' according to similarities and common features in policy development.
Brenig Moore, Technical Director at Astutis commented:
"Understanding the effects of an ageing population on the labour force is key to getting occupational health and safety right going forward. Organisations need to focus efforts on this group which might be considered more vulnerable to the stresses and strains of given situations, employ effective training and support a part of the workforce that holds a wealth of knowledge. In doing so, organisations will see productivity and efficiency rise accordingly.'
Infographic of the key findings:
Key Findings:
22% of workers 50+ think that they would not be able to do their current job at the age of 60
26% of workers think work affects their health negatively
45% of Europeans think that discrimination on the grounds of being 55+ is widespread
35% of worders aged 50+ have received training paid for by the employer in the last year
32% of establishments do not have a procedure to support return to work
The EU average effective retirement age is 61.73 for females and 62.94 for males
34.1% of employed 55-64 year olds reported a long-standing illness or health issue - 11% of these attributed this to a work-related problem
The share of pensioners who continue to work for non-financial reasons was 29.1%
13.68% of workers aged 50 or over said they were not satisfied with their working conditions
48.9% of persons aged 55-64 reported exposure to physical risk factors while 25.9% reported exposure to psychosocial risk factors at work
20.9% of 50-59 year olds leave the labour market due to ill health or disability
36.37% of Higher Skilled Manual workers (HSM) think their health is negatively affected by their work, compared to 22.19% for Lower Skilled Clerical (LSC)
Unemployment for 50-64 year olds came in at 7.1% against an average of 9.6% for ages 15-64
Healthy Life Years expectancy over 65 was 73.6 for both females and males although actual life expectancy was +13 years and +9.6 years respectively - while LE has increased, HLY has not increased to the same extent...which indicates, we are living longer, but not necessarily healthier
In countries hit by economic crisis, efforts have been focussed on reducing youth unemployment while workforce ageing and the related challenges have not necessarily been a main priority for policy development
61.45% of respondents said OSH was discussed at the top level within their organisation regularly
58.42% said their organisation had at least one measure for health promotion
For more detailed, country-specific information, EU-OSHA has created an interactive visual presentation of key results of the project which includes data on demographics, employment, working conditions, and health, as well as examples of the varying OSH and related policies across Europe.