The European Agency for Safety and Health at Work (EU-OSHA) has identified a need for good quality data in order to better understand the business and economic costs of both good and poor occupational health and safety management.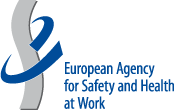 This challenge will be tackled in a two-stage overview project (covering each member state) entitled 'Costs and benefits of occupational safety and health', aimed at developing an economic costing model to establish reliable estimates of the costs.
Phase 1: large-scale study to identify and assess the available data in each Member State that can be used to develop a model for calculating costs

Output: overview report of the availability and quality of the data (2017)

Phase 2a: produce an approximate economic costing model based on international available data sources (in collaboration with ILO, Finland and Singapore)

Output: report on the development of the approximate model (2017)

Phase 2b: development of a sophisticated economic costing model based on national data sources

Output: report on the development of the sophisticated model (2018)
Steve Terry, Managing Director at Astutis commented:
"Everyone can benefit from better OSH policies and practices – from the individual worker to national healthcare systems. Studies estimate that for every euro invested in OSH, there is a return of 2.2 euros. Put simply, good OSH practices mean good business where the rewards will be seen in improved performance and profitability. Moves to help SME's more easily calculate what good practices means to them should be welcomed. I will look forward to reading the reports next year."
2018 and 2019 will also see a seminar for key stakeholders to discuss the implications of the model for OSH policy and practice as well as further dissemination and evaluation.
A data visualisation tool and infographics will allow for easy access and evaluation of the data.