NEBOSH International Diploma E-learning Course Bahrain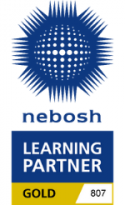 The widely recognised NEBOSH International Diploma is opening more doors to health and safety careers for professionals internationally than other health and safety qualifications. Our e-learning course will allow you to improve your health and safety job prospects - wherever you are based.
Looking for an Interactive Postgraduate level Health and Safety Course to Access in Your Own Time?
Then the NEBOSH International Diploma online learning option from Astutis is the option for you:
Learning away from the classroom is enjoyable with multiple techniques.
However you prefer to learn, you will be engaged throughout your Diploma course.
Who is the NEBOSH International Diploma Online Course for?
The online course from Astutis is aimed at professional health and safety advisers and environmental practitioners needing to learn at their own pace and in their own time. It includes access to top quality, engaging and interactive learning materials and offers that extra level of support.
If you have limited prior industry experience, you may wish to consider the NEBOSH International General Certificate in Occupational Health and Safety which will allow you to progress to the Diploma course.
Watch our NEBOSH International Diploma online video
What is in the Online Course?
This interactive health and safety course includes all the learning materials you will need for units IA to ID of the course and it also includes revision and exam support materials, including the offer of carrying out a practice exam.The NEBOSH International Diploma online course from Astutis is based on a series of learning maps and includes:
When and wherever you choose to study, the Astutis e-learning course is the most convenient, flexible and interactive way to achieve your NEBOSH International Diploma qualification in Bahrain.
See the quality of the materials for yourself with a free trial - get in touch today.