NEBOSH International Certificate E-learning Course in Bahrain
Looking for a Flexible and Engaging NEBOSH International Certificate Course?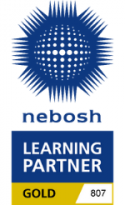 The number of people achieving NEBOSH qualifications in Bahrain has soared in recent years and the International Certificate course is currently the most sought after.
If you too are looking to achieve this industry recognised qualification, you don't need to travel to a far-away classroom location ­- study at your convenience with our interactive e-learning course, anywhere in Bahrain.
If you are seeking a broad introduction health and safety course in Bahrain but can't commit to a classroom course, get in touch to see how you could benefit from our interactive NEBOSH IGC interactive E-learning course.
What's included in the NEBOSH Certificate Online Course
Our interactive NEBOSH General Certificate online course has everything you need to develop your safety knowledge and pass your exam:
Engaging course materials that help you learn key concepts quickly and easily
Interactive activities to test your understanding and challenge your thinking
A digital resource hub for instant access to additional information
Progress checks to keep you on track with your studies
Past exam questions with tutor feedback to help test your exam technique
Your own online course tutor for ongoing support by phone or email
A mini mock exam to help you prepare for your Open Book Exam
Revision webinars for support on all aspects of your exams
Access to our exclusive NEBOSH Certificate LinkedIn group for support from other learners, your tutor, and NEBOSH graduates
NEBOSH General Certificate Online Webinars
Recap on harder topics and prepare for your exams with our tutor-led webinars
Webinar 1 - Online course features and how to get the most of out of the course
Webinar 2 - NEBOSH exam style questions and example answers
Webinar 3 - Advice on how to approach the practical assessment
Watch our NEBOSH Certificate online course video
Online training for numerous staff in your company
If you have a number of staff that need to do the NEBOSH International Certificate online, we can offer in-company training at an attractive price. You will have access to online reports on staff progress . Get in touch today to see how you could benefit from training your staff at your organisation.