Case Studies
We work with clients to provide solutions to health & safety and environmental training and consultancy needs. Take a look at a few examples of work we have carried out for key clients.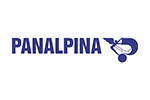 Panalpina Group is a leading provider of supply chain solutions. They needed to give their HSE officers around the globe the right knowledge so they can carry out their role. Find out how we helped them turn their current training into an online training resource that's engaging, simple to follow and easily accessible by everyone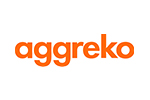 Aggreko is the global leader in temporary power, heating and cooling. Together, we created a dynamic safety leadership program combining engaging online learning and coaching, for over 600 managers and supervisors across the world.
Astutis has built up a strong relationship with the Commonwealth War Graves Commission (CWGC) over the years, working closely in providing many successful consultancy projects.
Conco Ltd, Swaziland, is Coca-Cola's largest African manufacturing plant producing and supplying soft drink concentrate to over 60 bottling companies across 20 African countries.
Knauf Insulation is a global leader in the manufacturing of insulation products and solutions. With more than 30 years' experience, they represent one of the most respected names in the industry, committed to meeting the increasing demand for energy efficiency in new and existing homes, non-residential buildings and industrial applications
After much consideration of the qualifications available to her, Eni opted for the NEBOSH International General Certificate (IGC) because it offered the foundations of learning that she was looking for, and because she knew it would be an internationally-recognised qualification that could open up many doors in her own country and further afield
SHE Advisor, Victoria Challis talks about her NEBOSH Diploma experience with Astutis.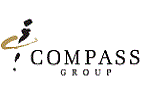 Astutis has been successfully providing Health, Safety and Environmental training to the Compass Group for over 3 years offering diverse solutions to meet company requirements.
As the pre
ferred provider of health, safety and environmental training to Cemex, Astutis has delivered NEBOSH and IOSH courses at sites across the UK and via online learning.
Astutis has worked closely with Barbour in training their Advisors in a tailored yet accredited Health and Safety programme. The course needed to include additional content to fit in with Barbour's specific learning objectives.
Find out how we can help your company