Astutis is pleased to announce a new collaboration with Alberta-based training organisation Atlas-CanAmerica.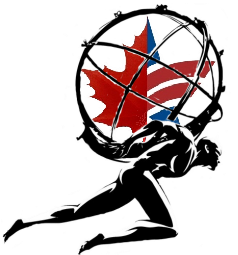 Atlas (Atlas CanAm) is dedicated to the mentoring, teaching, and implementation of Process Safety Management, Occupational Health, Personal Safety, Site Security, and Environmental Management to accredited international standards. Additionally Atlas CanAm offers consulting for Safety Management Systems (SMS) development that is Enform Certificate of Recognition (COR) compliant. Enform represents the HSE standards for the oil & gas industry in Canada.
Facilitating the delivery of key Astutis NEBOSH, IOSH and IEMA public (open) courses in Calgary, Houston and St John's, this key partnership with Atlas will also enable us to deliver on-site, tailored training, for clients across North America.
At the helm of Atlas, lead tutor Brian Sumbot will be leading the relationship from Canada. Brian has over 30 years' experience in up-stream Oil and Gas and brings a practical understanding to safety in general. Brian and his partner, Gabino Leeson (a university graduate in HSSE and HSE advisor/auditor of major global oil and gas operators) are committed to the provision of a positive learning experience which enhances an individual's ability to succeed which and in turn, leads to an effective and competent application of HSE knowledge in the workplace.
Brian, our Canadian-based lead tutor says:
"It is my belief that no one person knows all there is to know about any one topic. In order to be successful in any endeavour in this marketplace requires teamwork and as such, we are delighted to be working together with Astutis in the delivery of NEBOSH courses in North America."
Joseph Large, International Account Manager at Astutis will be supporting the partnership in the UK. Joe has a wealth of experience in assisting international clients with their Health and Safety and Environmental training needs. He commented:
"Astutis is committed to providing market leading classroom-based, online learning, distance learning and tailored training and consultancy solutions globally and is pleased to be in a position to support organisations and individuals on the ground in North America by partnering with Atlas and Brian."
For further information on the suite of NEBOSH, IOSH and IEMA accredited courses offered by Astutis and its partners, or details of courses running and exam centres near you, visit our website.
Alternatively, contact:
Joe Large, International Account Manager at Astutis
Email:
Tel: +44 (0) 1443 849 432
Brian Sumbot, President and Lead Tutor at Atlas-CanAmerica, Alberta, Canada
Tel: +1 403 330 8484
Email: