---
AFRICA
NEBOSH Exams in Africa
Many NEBOSH exams are now taken online from the comfort of your own home, in Africa or anywhere in the world. Here you can find details on all of the available exams, as well as upcoming dates, how to book and what to expect when the big day arrives.
---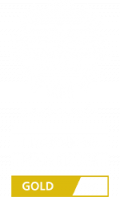 Click below for information on your chosen exam and to complete your booking:
Please note you need to register with us at least 5 weeks before your chosen exam date.
---
Exam fees
Exam fees will vary by course, and cover ALL costs including NEBOSH registration and administration. Exams can be purchased in USD (US Dollars), GBP (Great British Pounds), EUR (Euros), AED (United Arab Emirates Dirhams) or ZAR (South African Rand).
You will be asked to confirm any exam fees while booking your exam, and payments will be processed by our exams team.
Access arrangements or reasonable adjustment
If you require us to make special arrangements for your exams, we need to apply to NEBOSH beforehand, so please let us know on the booking form and we will be in touch. Information about NEBOSH exam access arrangements and reasonable adjustments can be found on their website.
---
WELCOME TO THE ASTUTIS INNER CIRCLE
Join The Astutis Newsletter
Stay up-to-date with the latest
HSE industry developments.
WHAT OUR LEARNERS HAVE TO SAY:
---