Connected - Issue 8 (Winter 2015)
Keeping you up-to-date with industry developments and all things Astutis
We're full of festive cheer here in the Astutis offices. It's been another great year and we would like to thank all our fantastics clients for their support and wish everyone and happy, prosperous and safe 2016 - if we don't speak to you before that is!
With Intersec on the horizon, not to mention plenty more industry events planned for next year, we hope to catch-up with as many of you as we can in 2016!
Best Wishes from all of the International team at Astutis!
For the fourth consecutive year, Astutis will be exhibiting at Intersec. Come along and see us on stand 7A-37 to 'test drive' our e-learning, speak with our knowledgable international team and for your chance to WIN an e-learning course in our prize-draw.
---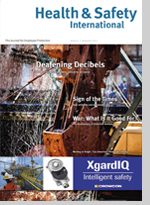 WIN, WIN, WIN!
This year we have teamed up with Health and Safety International Magazine to offer 4 lucky newsletter readers the chance of winning a year's subscription (worth over AUS$250 each) to this market-leading magazine.
In it's 62nd edition, HSI is a well respected industry publication connecting readers to the biggest shows, latest industry information, quality articles and lots of other interesting editorial.
---
**NEW COURSE DATES NOW IN!**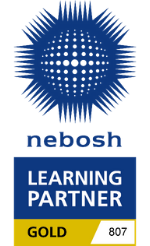 The NEBOSH International Certificate is NEBOSH's most popular qualification worldwide. Achieved by over 35,000 people since it was launched 11 years ago, the IGC is an accepted route to starting out on the road to a lifelong career in health and safety...
You might even be able to benefit from our early bird discount if ask for more information today!
---
The Early Bird Catches the Worm
Book and pay for your course with 6 months or more to spare and we will give you a ten percent discount on your course fee!
In 2016, we will be offering delegates booking on an Astutis international classroom course the chance to benefit from a 10% discount if they book and pay for their course in advance.
If you would like to secure your place and benefit from this 'early bird discount', get in touch with one of our NEBOSH trained course advisors today and quote the code: EARLY10 to find out more.
---
From the E-learning & Development Team
Since the summer, the e-learning and development team has been working hard on completing the Unit ID online support webinar for International Diploma distance and e-learners as well as ensuring the syllabus updates for the International Certificate Course have been reflected in our course materials.
Other on-going jobs include the International Diploma Syllabus updates, the imminent launch of the redesigned International Classroom course notes as well as the re-design of International Diploma Distance notes and a monbile friendly version of the IGC e-learning course which should be available early in 2016. Keep your eyes peeled!
---
An international campaign to raise awareness of occupational cancers has directly reached hundreds of thousands of workers in its first year.
The IOSH 'No Time to Lose' campaign was launched with the aim of alerting businesses and employees to the most common causes of work-related cancers, and how to take preventative action...
---
Keep Up-to-date with our Blog...
Find out why e-learning is increasingly being seen as an acceptable alternative to being bound by classroom course dates and locations in our latest blog post