Connected - Issue 6 (Summer 2015)
Keeping you up-to-date with industry developments and all things Astutis
Well, its summer here in the UK and up until now, it didn't look like it was going to be much of one for us - but the last few days have brought with them a pleasant surprise in a change of temperature! So it's time to dig into the reserves of British optimism that we're so good at and hope it is set to continue.
It's been another busy quarter for Astutis - not that we've had a quiet one yet - with international events in the form of SHE, London and our inaugural OSH-A Expo in Johannesburg, South Africa . We've also seen further expansion into new territories (namely Italy and Australia) as well as a plethora of new members joining the team.
Work continues apace on our UK website (by the time the next newsletter reaches you, we are sure to be able to direct you to it) and the E-learning team continues to develop new courses for you, our valued clients.
We hope that it's been a good few months for you and wish you well between now and September!
Both Gavin Williams and Richard Torra-Horn have joined the growing international team this month. Gavin will be focusing on developing relationships with in-company clients, while Richard, with the multitude of languages he speaks is looking forward to touching base with delegates from all over! We are delighted to welcome them both on board!
---
Upcoming NEBOSH IGC Classroom Courses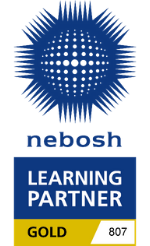 The NEBOSH International General Certificate (IGC) in Occupational Health and Safety is an internationally recognised qualification that will provide you with a broad understanding of key health and safety issues. The IGC is NEBOSH's most popular qualification worldwide.
Secure your place on the following courses today:
Houston, USA 22nd Jul
Calgary, Canada 10th Aug
Cape Town, South Africa 17th Aug
Algeria, 24th August
Houston, USA 7th Sep 2015
Italy - see below for dates
---
New Partnership Sees Astutis Courses Run in Italy
In association with AIAS Academy in Milan, Italy, Astutis are scheduled to run a number of NEBOSH IGC courses commencing with:
7th September, Ardea
9th November, Milan
If you are interested in receiving more information on either of these upcoming courses, please get in touch.
---
Exhibitions
Since the last newsletter when we featured our presence at Intersec, Astutis has been busy on the exhibition front with our inaugural OSH Expo Africa in Johannesburg and SHE at Excel, London. It was lovely to catch up with so many of our delegates on the stand at both events and the feedback we received with regards to course materials was great. We hope to see many of you at the same events next year!
---
From the Learning & Development Team
It's also been another busy quarter for our in-house 'E'-team who have launched the complete NEBOSH International Certificate in Oil and Gas e-learning course and given our suite of IOSH e-learning courses a 'mobile makeover'.
Available in the very near future (13th July) will be the Unit ID online support webinar for International Diploma distance and e-learners (all current delegates would have recieved an update on this already) and the redesigned International Diploma course notes will also be completed for our classroom learners.
A syllabus update for the NEBOSH IGC course is also on the horizon for the team together with the re-design of International Diploma Distance learning course notes and work in the IEMA Foundation e-learning course.
---
EXAMS - Don't forget to register!!
If you are intending on writing your NEBOSH IGC exams on the next standard exam date of 2nd SEPTEMBER 2015, please remeber that the deadline for registration is THURSDAY 6TH AUGUST 2015.
If you register after this date, you will need to wait until the December date to take your exams.
Register now to sit your exams with fellow students in:
Irbil, Iraq
Dubia, UAE
Abu Dhabi
Doha, Qatar
Nepal
Dublin
Perth, Australia
or, if you need another venue, get in touch about your exams today.
---
More news:
Astutis moves into Australian market with appointment of regional course advisor based in Melbourne.
NEBOSH Qualifications Mean Higher Slaries - In research conducted for its annual Jobs Barometer 2015, NEBOSH has confirmed that the demand by employers for NEBOSH qualifications is increasing year on year and candidates who are professionally developing themselves are recompensed accordingly.
---
Keep Up-to-date with our Blog...
You'll find lots of useful advice, practical tips and intersting articles written by our Consultants and Trainers at www.safetyblog.astutis.com