NEBOSH International Diploma Online Course in the Middle East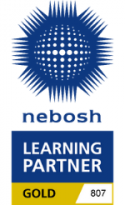 The widely recognised NEBOSH International Diploma is opening more doors to health and safety careers for professionals in the Middle East than any other health and safety qualifications. Our online course will allow you to improve your health and safety job prospects - wherever you are based.
Looking for an Interactive Postgraduate level Health and Safety Course to Access in Your Own Time?
Then the NEBOSH International Diploma online learning option from Astutis is the option for you:
Learning away from the classroom is enjoyable with multiple techniques.
However you prefer to learn, you will be engaged throughout your Diploma course.
Who is the NEBOSH International Diploma Online Course for?
The online course from Astutis is aimed at professional health and safety advisers and environmental practitioners needing to learn at their own pace and in their own time. It includes access to top quality, engaging and interactive learning materials and offers that extra level of support.
If you have limited prior industry experience, you may wish to consider the NEBOSH International General Certificate in Occupational Health and Safety which will allow you to progress to the Diploma course.
See inside our NEBOSH Diploma online course
What's included in the NEBOSH Diploma online course?
Our NEBOSH Diploma online course is a comprehensive, fully-guided learning experience that uses a range of tools and resources to help you learn. You'll be able to study in your own time with the confidence that you're well supported by an online tutor throughout your learning journey.
Comprehensive course materials written and created by our own health and safety experts and qualified adult learning designers.
Advice, tips and guidance throughout your course from your dedicated NEBOSH Diploma online tutor.
Learning resources including videos, animations, practice activities and links to research to help you apply and understand key topics.
A structured learning map to guide you through your course with progress checks to help keep you on track.
Discussion boards to get help and talk over key topics with other learners and your tutor.
Extensive exam preparation with past exam questions and mock exam papers marked with constructive feedback.
Ongoing support from our customer service and online technical team
10 x FREE revision webinars giving insight into harder topics and exam guidance.
When and wherever you choose to study, the Astutis online course is the most convenient, flexible and interactive way to achieve your NEBOSH International Diploma qualification in the Middle East.
See the quality of the materials for yourself with a free trial - get in touch today.