News
The place to stay-up-to-date with industry developments as well as behind-the-scenes happenings at Astutis.
The 'Covenant on Carcinogens' was signed little over a year ago between six European organisations. It aims to help companies prevent exposure to carcinogens in the workplace.
A-OSH Expo 2017 was the 4th consecutive show for Astutis, and again a huge success for the international team.
The 12-16 June 2017 marks the inaugural Safe + Sound week, a national US event aimed at raising awareness and understanding of the importance of safety and health at work programmes including management leadership, worker participation, and a 'systematic approach' to identifying and fixing workplace hazards.
A period of prayer, fasting, charity and self-reflection for over 1.7 billion Muslims globally, the Holy Month of Ramadan began on Saturday 27th May and will end on 24th June this year. Falling in the summer months, this period can present itself with a specific set of challenges when it comes to matters of health and safety.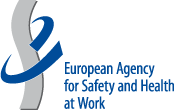 A recent pan-European report has been relased as part of a longer term research project aiming to develop an 'economic costing model' to establish reliable cost estimates...
The 7th to 13th May 2017 marks North American Occupational Safety and Health Week.
Astutis is pleased to announce that for the third consecutive year, we will be exhibiting at OSH Expo Africa later this month.
April 28th marks International Workers' Memorial Day (IWMD) and World Day for Safety and Health at Work.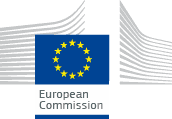 In the context of the evaluation of the four EU agencies under the remit of DG Employment, the EC has launched a public consultation in it's work to make EU workplaces safer, healthier and more productive.
Head of Astutis Middle East Office, Alastair Park takes to the (open) water in Dubai charity swim.
Find out how we can help your company
Other learning options
Meet the Team
What Makes Us Different?
Working in Partnership
Course Delivery Options
Case Studies