NEBOSH Oil & Gas Certificate E-learning Course
Looking for a Flexible and Engaging NEBOSH Oil and Gas Course?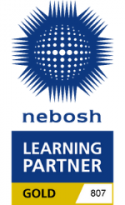 Over 30,000 people take a NEBOSH qualification across the globe each year and the number of people seeking the Oil and Gas Certificate is seeing a significant increase.
If you too are looking towards this industry recognised qualification, you don't need to travel to a far-away classroom location -­ study at your convenience with our interactive e-learning course.
What Does the Oil and Gas E-learning Course from Astutis Look Like?
If you are having trouble viewing the video above, please try going directly to our YouTube channel. Alternatively, get in touch and we will endeavour to help you.
Benefits of the Oil and Gas E-learning Course
The NEBOSH International Technical Certificate in Oil and Gas Operational Safety E-learning course offers learners access to some of the best training materials available on the market today.
Learn at your own pace and in your own time with all the learning materials you will need, as well as revision and exam support materials and the offer of carrying out a practice exam.
Benefit from:
Full on-going learner support ­ - get answers to all your questions

An engaging multimedia experience that guides you through using diverse activities to ensure you can apply your learning to your job

Progress checks throughout the course -­ allowing you to take control of your own learning

Expert feedback and guidance -­ aimed at keeping you on the right track

Online and offline access to learning materials -­ so that you can learn whenever and wherever you are

Excellent pass rates with Astutis
Astutis e-learning courses are a flexible, interactive and online learning solution perfect if you want to study in your own time but need that bit of extra support.
Tailored to Your Organisation's Needs
Astutis also offer the NEBOSH Oil and Gas Certificate as an own-branded, in-company training option.
The NEBOSH International Technical Certificate in Oil and Gas Operational Safety e-learning course is a perfect option if you are unable to attend a classroom course, or are simply looking for a flexible way to fit studies around existing commitments.
Get in touch today to see how you could benefit from our interactive course in the United States of America.