NEBOSH International Diploma Distance Learning Course Oman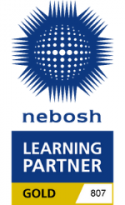 The NEBOSH International Diploma in Occupational Health and Safety is widely recognised across Oman and accepted internationally.
Access to a classroom no longer needs to be a barrier to studying for your professional qualification. Keep up with the competition with our Distance Learning course.
Study for the NEBOSH International Diploma from home in Oman
The distance learning course from Astutis is ideal if you:
Need flexible study options.
Are unable to attend classroom-based training.
Want to further your career on a tighter budget.
What does the NEBOSH International Diploma Distance Learning Course look like?
The NEBOSH International Diploma distance learning course will give you access to Astutis course materials usually provided in a classroom-based learning environment at a much lower price. With additional resources suggested at the click of a mouse, you will be able to access further study on the more in-depth topics.
Benefit from:
Years of experience of our in-house team of learning designers and NEBOSH trained course tutors.
Fit your studies around existing commitments.
Access your course via a range of mobile devices.
We are confident that you will be pleased with the excellent quality of our materials. Request your sample today via the enquiry form to the right.
What is included in my NEBOSH International Diploma Distance Learning Course?
The Astutis distance learning course includes all the learning materials you will need for all 4 units of the qualification ­ which you will receive via downloads from the Astutis resources area.
Unit ID is offered free when purchasing units IA, IB and IC. Revision and exam support materials and the offer of carrying out a practice exam are also included.
Astutis' 10 NEBOSH Diploma webinars
As part of your NEBOSH Diploma course, our webinars complement your revision and are an ideal way to help you prepare for your exams. Re-cap on the more challenging topics covered in Units A to D and review exam questions in a live webinar classroom experience led by our experienced tutors who are also NEBOSH Diploma Examiners.
Maximise Your Chances of Success
All of our team have years of experience in providing NEBOSH accredited training in the UK and overseas and have vast cross-sector work experience. Astutis consistently achieves pass rates well above industry averages.
Astutis offers an excellent administration and course support service for delegates throughout their study and with NEBOSH trained advisers, we are able to expertly guide you every step of the way.
Achieving the NEBOSH International Diploma via distance learning in Oman will give your career a boost, opening up doors to employment opportunities across the globe.
Make your NEBOSH International Diploma Distance Learning enquiry today!