Case Studies
We work with clients to provide solutions to health & safety and environmental training and consultancy needs. Take a look at a few examples of work we have carried out for key clients.
After much consideration of the qualifications available to her, Eni opted for the NEBOSH International General Certificate (IGC) because it offered the foundations of learning that she was looking for, and because she knew it would be an internationally-recognised qualification that could open up many doors in her own country and further afield
Dalia Raoof, Senior Health and Safety Executive within the Electricity and Water industry in the United Arab Emirates, talk about her experience with the NEBOSH International Diploma Online course
SHE Advisor, Victoria Challis talks about her NEBOSH Diploma experience with Astutis.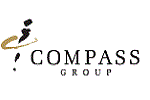 Astutis has been successfully providing Health, Safety and Environmental training to the Compass Group for over 3 years offering diverse solutions to meet company requirements.
As the pre
ferred provider of health, safety and environmental training to Cemex, Astutis has delivered NEBOSH and IOSH courses at sites across the UK and via e-learning.
Astutis has worked closely with Barbour in training their Advisors in a tailored yet accredited Health and Safety programme. The course needed to include additional content to fit in with Barbour's specific learning objectives.
Astutis has been working very closely with Crown Paints in developing and delivering tailored Accident Investigation training for their in-house team.
Astutis has recently successfully delivered its first overseas IOSH Managing Safely in Aviation course, to satisfied clients in the Middle East.
Astutis has been working closely with Robert Wiseman Dairies in training managers and safety champions in accredited health and safety courses.
Manual handling incidents are the highest recorded Health and Safety occurrences in the Healthcare business and are on the increase. Astutis client Medirest needed to identify a training solution that would help their employees fully understand the principles and practices of correct lifting...
Find out how we can help your company
Other options
Meet the Team
What Makes Us Different?
Working in Partnership
Course Delivery Options
News